2019 Technology Interchange
Human Systems (HS) and Armed Services Biomedical Research Evaluation & Management (ASBREM)
Communities of Interest (COIs)
Please note, the window to nominate IR&D projects for consideration has been extended until 12 April 2019.
Attention! Large, Medium, Small Businesses, Academia & National Laboratories!
Mark Your Calendars!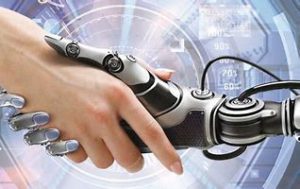 The Department of Defense (DoD) Communities of Interest (COIs) for Human Systems (HS) and Armed Services Biomedical Research Evaluation and Management (ASBREM) have combined forces to conduct their Independent Research & Development (IR&D) Technology Interchange Meetings (TIMs) in 2019! This will be the HS COI's fourth IR&D TIMs, and the ASBREM COI's first engagement. This HS and ASBREM COIs' IR&D TIMs is slated for the week of 24-28 June 2019, with the venue anticipated to be the Strategic Analysis, Inc facility, 4075 Wilson Boulevard, Suite 300, Arlington, VA 22203. Plan to join us in June 2019.
As in previous engagements, we anticipate having S&T discussions all five days, and in multiple rooms simultaneously. This initiative with Industry is led by the senior steering groups for both the HS and ASBREM COIs. The makeup of the government team will be Human Systems and Biomedical Research subject matter experts representing all DoD services, as well as some non-DoD agencies.
The science and technology taxonomies and key technical areas for the HS and ASBREM domains are shown here. Please vet these in your considerations to participate and if you have any questions, please send them to our team of SMEs standing by to support your prep.
Human Systems COI taxonomy
Personalized Assessment, Education, and Training
Research and development in personnel assessment will produce integrated measures and adaptive testing for more precise assessment of individual potential, yielding improved personnel selection and assignment. Meanwhile, work in education and training will produce competency-based systems grounded in quantitative metrics to enable personalized, proficiency-based training to accelerate acquisition and enhance operational performance. The end result is more capable warfighters with decreased training costs.
Protection, Sustainment, and Warfighter Performance
Research and development in this area will produce better understanding of the critical environmental stressors and the human factors yielding individual performance differences in operational environments in order to enhance performance and mitigate the effects of stressors. This includes designing systems that support and exploit individual differences, and developing operationally relevant metrics to monitor and assess performance.
System Interfaces & Cognitive Processes
Research and development in this area will produce human-technology interfaces that enhance warfighters' ability to focus on their primary mission. These cognitively engineered interfaces will be intuitive to use, will learn with experience, and support mixed-initiative communication. Machine interpretation of human information will lead to improving sociocultural situation awareness and human behavior forecasting.
Biomedical (ASBREM) COI taxonomy
Biomedical Informatics / Health Information Systems & Technology (BI/HIST)
Research is focused on coordinating emerging military medical simulation and health information technologies/informatics research across all stakeholder communities and transferring research solutions and knowledge to meet DoD goals. Major categories of medical simulation and training research include: Combat Casualty Training, Medical Readiness Training, Health Focused Education, and Tools for Medical Education. Health informatics categories of research include: Theater/Operation Medicine, Health Services and Population Health, Health Operations Resourcing and Enterprise Infrastructure Management.
Military Infectious Diseases (MID)
The Research Program plans, coordinates and oversees a S&T infectious diseases research and development program leading to fielding of effective, improved means of protection and treatment to maintain maximal global operational capability with minimal morbidity and mortality. The program employs a requirements-driven process to protect the warfighter against naturally occurring, known, predictable, endemic diseases threats.
Military Operational Medicine (MOM)
Research is focused on developing effective medical countermeasures against operational stressors and preventing physical and psychological injuries during training and operations in order to maximize health, performance and fitness of Service Members. Major categories of research include Psychological Health and Resilience, Injury Prevention and Reduction, Environmental Health and Protection, and Physiological Health and Performance.
Combat Casualty Care (CCC)
The CCC Program seeks to optimize survival and recovery in service members injured in combat by planning, programing, budgeting and overseeing the execution of the full range of CCC Research across the spectrum of care from POI through en-route, and facilities. Areas of focus include those focused on medical issues such as Traumatic Brain Injury (TBI) and Hemorrhage Control, Resuscitation and Blood Products, as well as portfolios addressing care delivered in specific field medical environments such as Enroute Care and Forward Surgical and Critical Care. Medical photonics is a significant enabler, crosscutting the other portfolios.
Medical Radiological Defense (MRD)
The Radiation Health Effects Research Program JTCG-7 mission is to provide leadership and coordination with DoD, U.S. Government, and civilian research and development working in relevant areas and report these efforts. JTCG-7 contributes to JPC-7 efforts for planning and research oversight, development, test, and evaluation (RDT&E) activities of discovery and development of materiel and knowledge that reduce medical capability gaps relevant to radiation health effects, enhance military readiness in a radiation environment, and to enhance medical capabilities against radiation exposure. The principal focus today is research and development of medical countermeasures to prevent or treat the effects of Acute Radiation Syndrome (ARS). Comment: Radioactive materials are widely distributed in governments and civilian organizations worldwide for industry and medicine; are used in large quantities in power generation; are in nuclear weapons in numerous countries; and can be used potentially in improvised nuclear devices (IND). Radiation and nuclear risks represent a threat to U.S. forces, to U.S. facilities, and harm to American and international individuals and governments.
Clinical and Rehabilitative Medicine (CRM)
The Research Program focuses on developing knowledge and materiel products to reconstruct, rehabilitate, and provide definitive care for injured Service members (SM). The ultimate goal is to return the SM to duty and restore their quality of life. Primary research focus areas include Neuro-musculoskeletal Injury (prosthetics, assistive devices and rehabilitation and reintegration strategies), Pain (battlefield, acute and chronic), Regenerative Medicine, and Sensory Systems (Vision, Hearing and Balance).
Medical Chem-Bio Defense (MCBD)
The Chemical and Biological Defense Program plans, coordinates, and oversees research, development, testing, and evaluation of vaccines, therapeutics, and diagnostics against chemical and biological threats of security concern and novel and emerging infectious disease threats. The program employs a requirements-driven process to protect the warfighter against these threats to maintain maximal global operational capability with minimal morbidity and mortality.
Please note, additional details and updates will only be provided on this HS and ASBREM COIs IR&D TIMs webpage. Please stay tuned for updates periodically.
The notional schedule below is for planning purposes only and subject to change. Any subsequent revisions will be posted on this page and the respective HS and ASBREM COIs marketplace webpages.
Please note here is the event's official FedBizOpps announcement.
12 Jan 2019 –Window opens for submissions of Industry IR&D reports to the Marketplace IR&D database; forward IR&D report number list to dtic.belvoir.ecm.list.human-systems@mail.mil.
15 Mar 2019 – Closing date for Industry IR&D reports submissions; Govt team evaluates submissions
22 Apr 2019 – Selected firms receive invitation to participate in the face-to-face event, including allotted dates/times for technical discussions with the Government SME team. At this point, Non-Disclosure Agreements (NDAs) will need to be executed, as necessary.
22 May 2019 – Selected firms provide read aheads
24-28 Jun 2019 – Technology interchange engagement is conducted at the SA, Inc facility, Arlington VA
This new way of exchanging information on The Marketplace is more dynamic, informative and will lead to more promising technology collaborations in the future. Email the HS COI team with your feedback on the site and its content, and to receive further Sensors COI updates.
The government is not obligated to enter into a contract with Industry as results of IR&D collaborations from our dialogue. Data exchanges as a result of these dialogue activities follow No Foreign Nationals (NOFORN) and International Traffic Arms Regulations (ITAR) restrictions. If a unique consideration for deviation arises, please contact us.
Some information we intend to share may be classified or unclassified, and can only be released as Distribution C, D, or F material. Moreover, please recognize DATEs and LOCATIONS listed are subject to change. Refer other requests for these documents and data using the email dtic.belvoir.ecm.list.human-systems@mail.mil.
Please stay tuned to subsequent announcement updates anticipated periodically. Thank you for your interest and we look forward to these Government-Industry technology interchanges focused on critical technologies for human systems and biomedical research.
If you would like to share your projects...
If you are interested in participating, and to receive follow-up information, please send your express of interest IMMEDIATELY to
dtic.belvoir.ecm.list.human-systems@mail.mil
. For parties interested in attending the event, nominations of IR&D projects must be submitted to the IR&D database by
12 April 2019
, as the schedule below shows. Please note -- If this is your first time responding to an announcement, keep in mind that obtaining the required access to the IR&D database could take as long as
one
week. To obtain access to the IR&D database, please visit the
industry webpage
. Submissions received after the closing date and/or not submitted through the IR&D database will not be accepted or considered.
Face-to-Face Technology Discussions
(June 2019)
Upon completion of project evaluations by HS and ASBREM COI subareas, companies or academia with technologies representing the greatest collaboration potential will be invited to the face-to-face event with the HS and ASBREM COI SMEs. Event discussions will focus on actions required to continue research, formalize collaboration opportunities, and/or develop strategies for transitioning ready technologies into advanced or field experiment S&T applications or programs of record. Unclassified presentations and discussions up to SECRET collateral can be anticipated at the face-to-face meetings. Additional details regarding selected topic presentations, scheduling, and venues will be provided to invitees at a later date.
Online IR&D Technology Interchange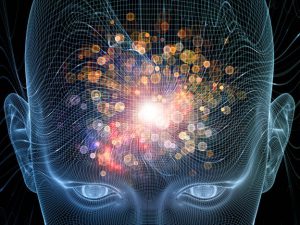 The government intends to share relevant data and some documentation for the HS and ASBREM COI subareas, as listed above. These documents may vary in distribution protocols in terms of releasibility. After reviewing the data provided by the HS and ASBREM COIs on the Marketplace, companies and academia may submit relevant IR&D project data and corporate investments through the secure, unclassified portal, with link provided also located on the site. Please note that the government team intends to review IR&D investment submittals in those subareas listed above for both taxonomies, and down-select from the submittals those deemed of high interest to our HS and ASBREM COI experts to warrant face to face discussions (at the event in June 2019). It is intended to be a user-friendly, walk-through of five or six steps on how to submit projects for consideration and selection.
If you are interested in submitting relevant IR&D projects and corporate investments, please follow the instructions in the upper right of this webpage that navigates you to the IR&D database (the green button).
After data is loaded to the Marketplace, SMEs and company IR&D principle investigators or technology points of contact will confer to facilitate technology evaluations. It is of significant import for Industry to understand that your participation in these HS and ASBREM COI S&T discussions in June 2019 is contingent on timely receipt and review of your IR&D nomination submittals. Questions regarding the data submission process may be addressed through a Q&A process using the dtic.belvoir.ecm.list.human-systems@mail.mil email. The event planning team has a dedicated group of SMEs ready to respond to queries, suggestions and comments.