Air Force Space Command
Space Enterprise IR&D Technology Interchange Meeting
4 - 8 December 2017
UPDATE: DUE TO THE EXPANSION OF THE EVENT'S TECHNICAL SCOPE (SEE BELOW), THE SUBMISSION DUE DATE HAS BEEN EXTENDED TO 11 AUGUST 2017.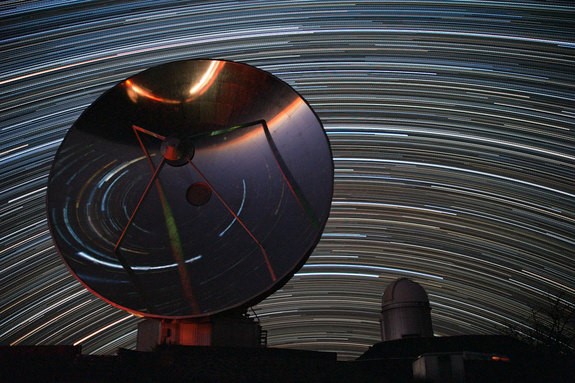 Mark your calendars and don't miss this Space IR&D technology interchange with the Air Force Space Command (AFSPC) and multiple other organizations during the week of 4-8 December 2017! This invitation is open to all Industry IR&D participants, including both large and small businesses, national laboratories, and the academic community to include all government sponsored and private institutes of higher learning. Take a look at this engagement's announcement on the Federal Business Opportunities (FBO) website (Solicitation Number: AFRL-XPPD-17-0006).
AFSPC is responsible for establishing processes and procedures for organizing, training, and equipping the AF Space enterprise. In partnership with the Space & Missile Systems Center (SMC) and the Air Force Research Laboratory (AFRL), AFSPC is proudly sponsoring this event slated for 4-8 December 2017 at or near the SMC complex at Los Angeles Air Force Base CA. This initiative is led by AFSPC as the Lead Integrator for the Space Superiority Service Core Function. The Space team, intending to engage with Industry's Space enterprise base, includes experts from AFSPC, SMC, AFLCMC, AFRL, and subject matter experts (SMEs) from across the Services (Army, Navy, and Air Force), the Defense Advanced Research Projects Agency (DARPA), the Defense Threat Reduction Agency (DTRA), National Aeronautical and Space Administration (NASA) and other government agencies. The thrust behind the engagement is to discuss details of companies' IR&D investments focused on Space innovative technology breakthroughs addressing many of the challenges facing the AFSPC warfighter with shortfalls in the following capability areas:
This new way of exchanging information on the Marketplace is more dynamic, informative and will lead to more promising technology collaborations in the future. Email the Space Systems team with your feedback on the site and its content, and to receive further Space Systems updates.
Note: In support of the Space Community of Interest, the technical scope of the Space event has been expanded (see below) to include challenges organized by technical areas:
SATELLITE COMMUNICATIONS

Air Force Technical Challenges (Electronic Library: Distribution C)
DoD Technical Challenges

Reduce SWaP-C and improve thermal management
Develop V/W band RF and laser comms

LAUNCH DETECTION/MISSILE WARNING
Air Force Technical Challenges (Electronic Library: Distribution C)
DoD Technical Challenges

Improve sensors for whole-Earth staring
Improve data fusion algorithms
POSITIONING, NAVIGATION, TIMING
Air Force Technical Challenges (Electronic Library: Distribution C)
DoD Technical Challenges

Improve anti-jam capability and atomic clocks
Enhance orbital navigation technology
INTELLIGENCE SURVEILLANCE AND RECONNAISSANCE
DoD Technical Challenges
Increase persistence of ISR
Improve data compression
Integrate space, air and ground based ISR
SPACE SITUATIONAL AWARENESS
Air Force Technical Challenges (Electronic Library: Distribution C)
DoD Technical Challenges

Improve space object detection and monitoring of potential threats
SPACE ACCESS
Air Force Technical Challenges (Electronic Library: Distribution C)
DoD Technical Challenges

Reduce cost and cycle time
Higher performance on-orbit propulsion
Enable reusable launch systems
SPACE AND TERRESTRIAL ENVIRONMENTAL MONITORING

DoD Technical Challenges

Improve awareness of Earth/Sun environment
Enable real-time weather threat warning
Improve Marine Meteorology and monitoring of ocean conditions

SPACE COMMAND AND CONTROL; AND SATELLITE OPERATIONS
Air Force Technical Challenges (Electronic Library: Distribution C)
DoD Technical Challenges

Increase autonomy to reduce manning
Space robotic capabilities for servicing/repair
PERVASIVE - ELECTRONICS
PERVASIVE - SIZE, WEIGHT, POWER
SPACE ENABLERS
DoD Technical Challenges

Standardized and miniature components and interfaces
Carbon-based nanotechnology
Ultra-high efficiency power system
SPACE CONTROL AND SPACE RESILIENCE
Air Force Technical Challenges (Electronic Library: Distribution C)
DoD Technical Challenges

On-board adaptive planning
Local area imaging sensors
Laser survivability
The timing ripens for gaining more insight and clarity into focused reviews of how AFSPC intends to equip and operate the forces with more resilience capacity, how to hone in on multi-domain operations as integral parts of the commands' Space Enterprise Vision (SEV) and Space Mission Force initiatives, as mandated by the new leadership. The command and staff are charging hard to document the SEV, and anticipates sharing some of the resultant SEV documents in the near future. As soon as those become available, we will make every effort to share those in their context relevant to our engagement. The Electronic Library currently shows a document (Distribution C) addressing the shortfalls by Space Capability Collaboration Teams (CCTs). This document was developed by the Space Superiority Working Group composed of AFSPC, SMC, AFRL and other organizations. We highly recommend you take a look at the documents in the library.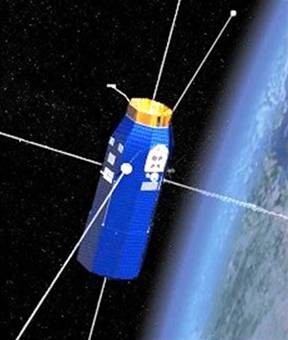 If you are interested in participating,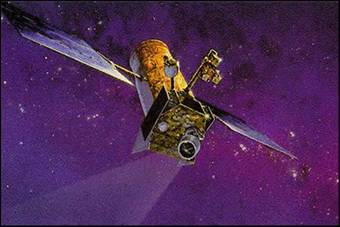 Please don't wait... send your expression of interest to participate in this event to our team email address, dtic.belvoir.ecm.list.space@mail.mil.
If in one week you don't hear back from the IR&D planning team, please resend original e-mail.
Be advised that support contractors assist the planning team in responding to questions directed to the team email address. In your due diligence in this Technology Engagement, we are sure you will have questions about the technical intent of the engagement, reference documents, and processes to be used in the planning and execution of these events. Address those to our team, who will make all attempts to provide you timely responses. Please check back to this webpage for periodic updates.
Sharing Your Space Projects
To be considered for participation in the December 2017 event, you must nominate corporate IR&D abstracts to the Space team who will determine the final selection of projects to be presented in the face-to-face meetings. Industry abstracts shall be submitted to the Defense Innovation Marketplace using the link "Submit your IR&D abstracts here" on the right-hand-column of this webpage. Follow the input format, and submit your project abstracts, with any attachments no later than NLT 11 August 2017. As a result of submitting your information to the IR&D database each project summary will generate an eight digit Record Number as a unique identifier. The nomination process will be complete once you email the Record Number(s) of your submission(s) to dtic.belvoir.ecm.list.space@mail.mil using the excel spreadsheet you received when expressing interest in the event. If the IR&D data you are nominating is already in the database, there is no need to re-enter this data. Simply email a list of the Record Number(s) (total limit of 30 with no more than 10 in any one Key technical areas) to the same dtic.belvoir.ecm.list.space@mail.mil email address NLT 11 August 2017. Submission of these records does not guarantee participation in the event. **Please note if this is your first time responding to an announcement, keep in mind that obtaining the required access to the IR&D database may take one week. To obtain access to the IR&D database, please visit the Industry webpage. Nominations received after the closing date and/or not initially submitted to the IR&D database will NOT be accepted.
Disclaimer
The government is not obligated to enter into a contract with Industry as a result of these IR&D collaborations evolving from our dialogue. Data exchanges as a result of these dialogue activities follow No Foreign Nationals (NOFORN) and International Traffic Arms Regulations (ITAR) restrictions. Some general and limited data will be made available through this webpage. Some information we intend to share may be classified or unclassified and can only be released as Distribution C, D, or F material (PDF). Please recognize dates and locations listed are subject to change. Refer other requests for these documents and data using the email dtic.belvoir.ecm.list.space@mail.mil.