2019 Space Community of Interest
Independent Research & Development
Technology Interchange Meeting: 18-22 November 2019
Mark your calendars!
Don't miss the opportunity to meet with the Department of Defense's team of Space experts in November 2019!
During the week of 18-22 November 2019, the Department of Defense's (DoD) Space Community of Interest (CoI) intends to sponsor the 2019 Space Independent Research and Development (IR&D) Technology Interchange Meeting (TIM) at Kirtland AFB in Albuquerque, NM. The invitation is open to all industry IR&D participants, including large and small businesses, as well as academia.
This engagement has broad goals to increase awareness, stimulate collaboration, and seek alignment between industry's IR&D innovation portfolios and DoD's high-priority science and technology needs and corresponding acquisition sustainment roadmaps. Space Subject Matter Experts (SMEs) from the DoD are expected to participate.
The 2019 Space CoI IR&D TIM will address the following areas of significant interest to DoD: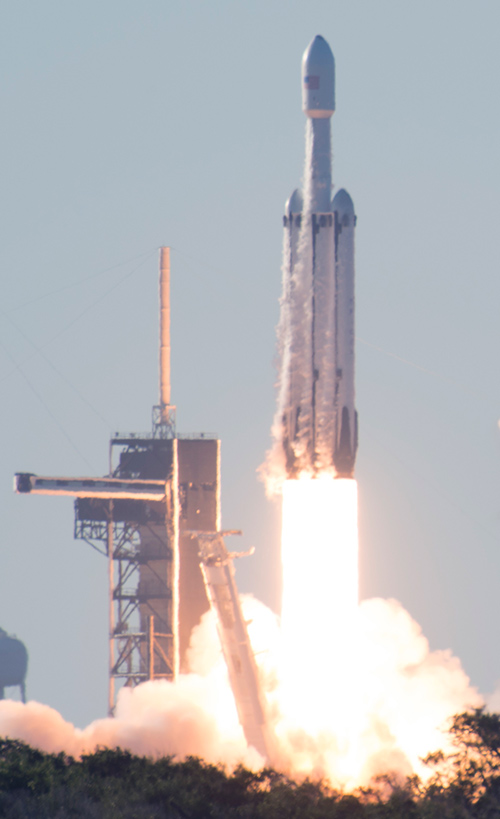 45th SW supports second successful Falcon Heavy launch: SpaceX's Falcon Heavy Arabsat 6A lifts off from Space Launch Complex 39A at Kennedy Space Center, Fla., April 12, 2019. This flight marks the second launch of the Falcon Heavy rocket; the most powerful space vehicle flying today. (U.S. Air Force photo by 2nd Lieutenant Alex Preisser)
If you are interested in participating
Please send expression of interest to the following email address: dtic.belvoir.ecm.list.space@mail.mil.
Once we receive your expression of interest, we will send additional instructional data on how to
nominate IR&D projects. If you do not hear back from the IR&D planning team within one week,
please resend the original email.