What is an IR&D Project?
Read more here. Only submit Independent Research & Development projects.
Steps to Enter the Secure Marketplace
The Defense Innovation Marketplace provides a centralized resource for the Department's Acquisition and Science and Technology professionals on information about industry's Independent research and development activities.
In five easy steps, your company has the opportunity to share your organization's Research and Development
projects with a broader DoD audience than previously possible.
Please note: This is NOT a place to enter DoD funded projects.
The following is an overview of the steps you can prepare to answer before you enter into the secure Marketplace:
Five Easy Steps to Prepare to Enter Individual Project Data (Download PDF) **UPDATED 1/31/2017**
As of November 1, 2014, the database transitioned from Defense Technology Areas to Communities of Interest.
Effective August 24, 2018, DoD amended the Defense Federal Acquisition Regulation Supplement (DFARS) to remove the requirement for major contractors to have a technical interchange with the Government prior to generating independent research and development (IR&D) costs.This rule only removes an unneeded requirement in the DFARS for a technical interchange between the Government and certain contractors. Therefore, the rule does not impose any new requirements on contracts at or below the simplified acquisition threshold and for commercial items, including commercially available off the shelf items.IR&D projects costs must be reported, updated at least annually, and when the project is completed. DoD uses the IR&D Secure Portal to find projects that address, mitigate, or improve a DoD technical challenge (potential transition to a program of record).

Timely and comprehensive information sharing about DoD needs for future technology and gaining awareness of contractor progress on IR&D programs enhances the ability to deliver advanced capability.
Updating IR&D Project Summaries
To have a record updated in the secure marketplace, you will need to contact dtic.belvoir.ecm.mbx.comments-marketplace@mail.mil with the project number you were given when you entered the project. The administrator will work with you to manually update or replace the record.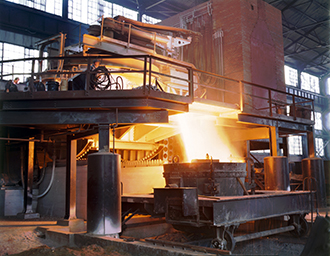 Access to Industry IR&D Data Input is Restricted
Your organization's Independent Research & Development (IR&D) data input into the Defense Innovation Marketplace is considered proprietary and protected accordingly. Access to the database is restricted to Department of Defense (DoD) federal employees or military service members only with a direct interest in technology development or S&T planning and that have a Common Access Card (CAC).
Questions
If you have any questions or concerns, please contact us at: